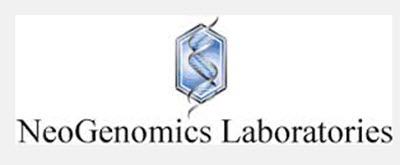 NeoGenomics Inc owns a network of genetic testing laboratories with a focus on cancer testing. The laboratories are high-complexity clinical laboratories certified by CLIA. So far, all of the NeoGenomics laboratories are located in southern United States. Among other things, they offer approximately 100 molecular oncology tests; a truly comprehensive combo of multi-parameter profiles and targeted biomarker tests.
A majority of NeoGenomics clients are hospitals, clinicians (including oncologists and pathologists), or researchers. NeoGenomics' services are sought after by both hospitals, organizations, biopharmaceutical development organizations, and pathology laboratories.
Purchasing shares directly from the company?
There is no direct stock purchase plan for common stock in NeoGenomics Inc.
Dividends planned?
At the time of writing, NeoGenomics has no dividend payments planned for the foreseeable future.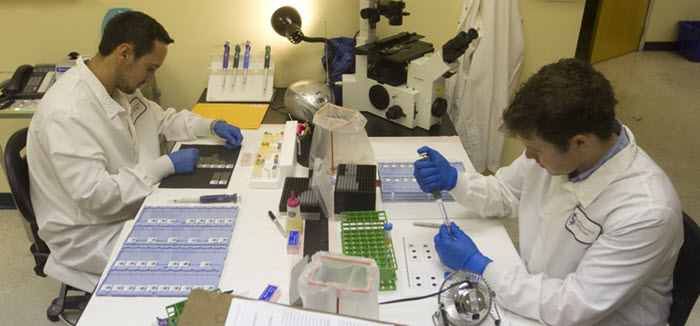 What is this company selling?
NeoGenomics offers testing services such as:
Cytogenetics testing (the study of normal and abnormal chromosomes)
10-color flow cytometry
Flourescence in-situ hybridization (FISH) testing (to detect specific DNA sequences and genes on chromosomes)
Flow cytometry testing (a way to measure the characteristics of cell populations)
Immunohistochemistry (IHC) testing (to identify cell proteins in a tissue section)
Molecular testing (analyzing DNA and RNA, as well as the structure and functionning of genes at a molecular level)
Extensive antibody library
For hematopoietic cancers, such as lymphoma and leukemia, NeoGenomics chiefly analyzes bone marrow aspirate and peripheral blood. For solid tumor cancers, such as breast cancer, bladder cancer and lung cancer, NeoGenomics analyzes tissue samples or urine.
In addition to simply performing the tests, NeoGenomics offers interpretation and consultative services when requested by clients. On-demand and live training is available for pathologists.
NeoGenomics has laboratories for testing in:
Ft Myers, Florida
Tampa, Florida
Fresno, California
Irvine, California
West Sacramento, California
Nashville, Tennessee
Background & Future
NeoGenomics, Inc incorporated in October 1998
In October 2015, NeoGenomics Inc signed a definitive agreement to acquire Clarient Inc.
NeoGenomics' speciality – cancer genetics diagnostic testing – is one of the fastest growing segments of the laboratory industry in the United States.
Practical info
| | |
| --- | --- |
| Company type | Public company |
| Industry | Hospital & Health Care |
| Traded as | NASDAQ: NEO |
| Founded | 1998 |
| Headquartered | Fort Myers, Florida, USA |
| Website | Neogenomics.com |
Contact information
Neogenomics Inc
12701 Commonwealth Dr Ste 9
Fort Myers FL 33913-8626
USA
Phone #: +1 941 923 19 49
Fax#: +1 775 329 08 52
Email address: sjones@neogenomics.com
Transfer agent
Standard Registrar & Transfer Company 12528
South 1840 East Draper
Utah 84020
USA
Phone #: 801 571 8844